Bead Review, by Brad Pearson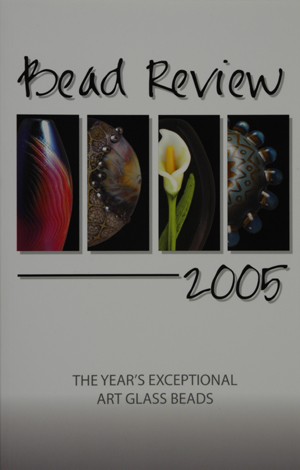 Bead Review, 2005
by Brad Pearson

Copyright 2006
ISBN: 0-9770831-1-X
Paperback
101 pages
$19.00

Bead Review 2005 honors the world's glass bead artists and shares the fruits of their labor - their beads.
Coffee table books about glass beads surface occasionally, as do technical tomes. The Bead Review is a hybrid that includes outstanding beads, yet also helps you learn what goes into making them superior. Within these pages you will discover technical information, design commentary and inspiration, as well as abundant beauty, talent and creativity.
Just as technique improves with practice, so does artistic judgement improve by looking, examining and evaluating our "eye candy". We hope that the diversity of talent represented by the beads presented on these pages will provide an intriguing foundation for study and admiration.
Whether you are an artist, flameworker, jewelry designer, bead collector or bead maker, Bead Review 2005 will change your relationship with the humble but magnificent bead.
Bead Review, 2005

| Description | Price |
| --- | --- |
| Bead Review, 2005 | $19.00 |
---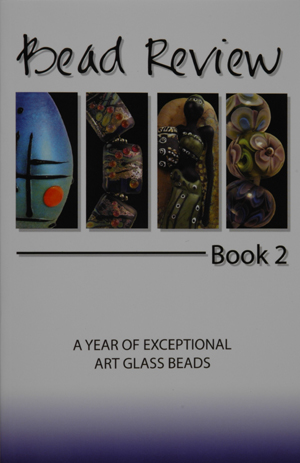 Bead Review, Book 2
by Brad Pearson

Copyright 2007
ISBN: 987-0-9770831-3-8
Paperback
105 pages
$21.00

As artists move into the 21st century, they are exploring the glass bead as a vehicle for self expression as never before.
Bead Review 2 is a snapshot of the artistic talent found in the contemporary art glass beadmaking movement - within the pages is a global overview of the finest handmade creations of the year. Thoughtful writing and artist insights accompany beautifully photographed art beads, all sure to inform as well as elicit "ooo's and aaah's".
An important aspect of moving forward is to know the past. The Bead Review series was produced to provide a look back as well as hold inspiration for the beads to come. It serves to chronicle the burgeoning growth of a movement where developments occur on almost a daily basis.
Collectors, designers, artists, and anyone who enjoys art will delight in discovering how ordinary glass in the hands of an extraordinary artist can become a powerful statement of expression.
Curl up with Bead Review 2 to find satisfying evidence that beads are truely objects of awe and wonder, and further understand why they have been so compelling throughout history.
Bead Review, Book 2

| Description | Price |
| --- | --- |
| Bead Review, Book 2 | $21.00 |