Flamework with Ron Bearer, Jr.
As the third generation of his family in the art glass industry, Ron focuses his passion on flameworking. He has written instructional articles for five national and international magazines, and has co-authored three books.
---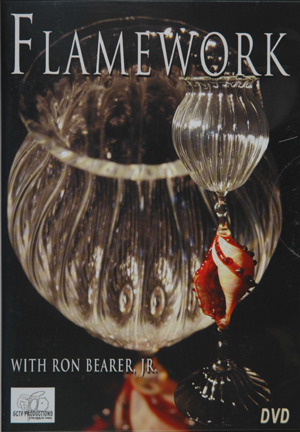 Flamework
Copyright 2006
Approx. 80 minutes.
$24.95
80 minutes showing all the steps in making an artistic goblet. It starts by showing how to pull points, blowing a goblet top, creating the foot and creating a blown seashell for the stem. Followed by how to put the sections together and anneal the piece.
Flamework

| Description | Price |
| --- | --- |
| Flamework | $24.95 |