How to Vol 4 - Flower in Glass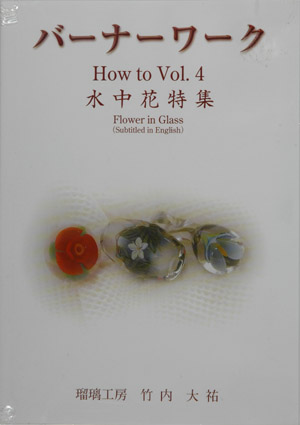 How to Vol 4
Flowers in Glass
1 disk
1 hr, 15 minutes
$53.00
In this instructional video, Japanese artist Daisuke Takeuchi demonstrates making three different glass flowers, and how to assemble them into finished pieces. This video shows the use of the Japanese tools, torches, and glass. In Japanese, with English subtitles.
Three different examples are given (shown on the cover above, left to right):
A Camellia. This is a made off mandrel, and applied to a base bead.
A Lily flower. The flower and leaves in this bead are made up of cane and murrini, all of which are made in this video.
A Crocus. This is made off mandrel, and finished into a pendent.
How to Vol 4

| Part # | Description | Price |
| --- | --- | --- |
| 15-0676 | How to Vol 4 | $53.00 |