Books by Dan Fenton
Dan Fenton has been described as a "walking-talking encyclopedia" for art glass techniques. A pioneer in the field, he established his own stained glass studio in 1969. Dan combines slumping, fusing, cutting and reassembling, and painting to come up with unique designs and color compositions in a non-traditional style.
Dan has taught classes and workshops worldwide, and has written many articles and books. Now, he has gone through his many years worth of his notes, and combined the best into these collections. In Dan's own words, "You will have at your fingertips the wealth of technical knowledge that can only come from years of experimentation and experience."
---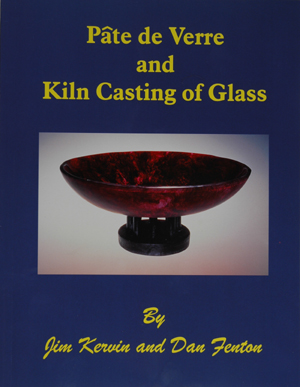 Pâte de Verre and Kiln Casting of Glass
Second Edition
Copyright 2000
ISBN 0-9651458-3-2
Paperback
190 pages
$45.00

First published in 1997, Jim Kervin and Dan together wrote what has become one of the best instructional books on kiln casting glass. Completely revised with the second edition in 2000, this books covers:
Sculptural work

Using the techniques presented in this book, you will learn how to model in a number of different media and how to transform that model into a finished piece of glass sculpture.

Hollow Vessels

With slight modifications, these same techniques will also allow you to form beautiful glass vessels with intricate details.

Beads

You will also learn how to apply them to make gorgeous glass beads and pendants that will really stand out on any necklace.

Modeling

You will learn the techniques for modeling with wax, clay and other organic materials. You will learn how to make wax replicas of your model allowing you to make a casting series based on a singel original model.

Mold construction

You will learn about composition of investment materials and what they do. You will learn how to orient your models in the molds for best results. You will learn how to mix and cast your investment molds. You will learn how to make your molds stronger. You will learn how to prepare your molds for glass casting.

Casting techniques

You will learn about preparing the glass frit used in kiln casting. You will learn how to make and use glass pastes to best advantage. You will learn how different glasses behave and which may be better for your work.

Kiln procedures

You will learn about the different steps in a firing schedule and how to determine what you should be using in your work. You will learn about the theory of annealing and how to apply it to all of your work. You will learn how to control your kiln to get good results.

Safety

You will learn how to safely use your equipment. You will learn which materials are toxic and how to handle them. You will learn what to do about eye protection.
Pâte de Verre and Kiln Casting of Glass

| Description | Price |
| --- | --- |
| Pâte de Verre and Kiln Casting of Glass | $45.00 |
---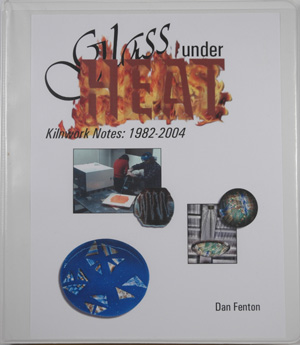 Glass Under Heat
Over 20 years of Dan's notes on kiln working, including slumping, fusing, firing and annealing, paints, lusters, Pate de Verre, casting, and sources.

3 Ring binder
16 tabs
231 pages
$55.00

Glass Under Heat

| Description | Price |
| --- | --- |
| Glass Under Heat: Complete Kiln Work Notes, 1982 - 2004 | $55.00 |
---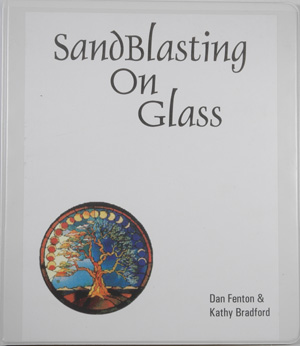 Sandblasting on Glass
Over 8 years worth of Dan's notes on sandblasting, including resists, shading, carving, and equipment.

3 Ring binder
9 tabs
82 pages
$30.00

Sandblasting on Glass

| Description | Price |
| --- | --- |
| Sandblasting on Glass | $30.00 |
---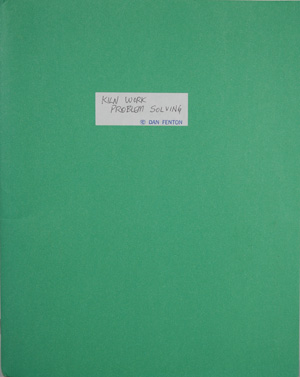 Kiln Work Problem Solving
Over 10 years of Dan's notes on kiln work problem solving, including fusing, firing, annealing, and sources.

Soft folder
5 tabs
79 pages
$20.00

Kiln Work Problem Solving

| Description | Price |
| --- | --- |
| Kiln Work Problem Solving | $20.00 |