Torch Time with Molly Heynis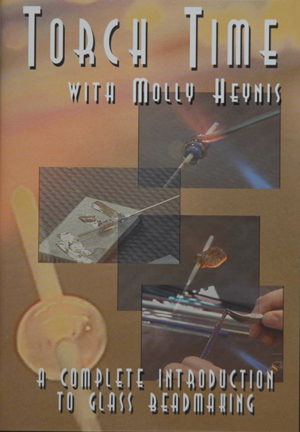 Torch Time with Molly Heynis
Copyright 2004
1 disk
aprox. 85 minutes
$29.95
Molly's lifelong love of glass, color and design took a wild turn in 1992 when Cindy Jenkins introduced her to glass beadmaking. Within a few years, beadmaking dominated Molly's professional life and most of her free time. She now teaches glass beadmaking full time at her Texas-based studio and throughout the country.
Join us as Molly introduces us to the Hot Head torch, and demonstrates how it is used to make a variety of projects.
Featuring:
Tools and Equipment
Safety
The Basic Bead
Bead Variations
Frit and Millefiori
Dichroic Beads
Making Twisties
Making Stringers
Studio Setup
and much, much more!
Torch Time with Molly Heynis

| Description | Price |
| --- | --- |
| Torch Time with Molly Heynis | $29.95 |