Books by Petra Kaiser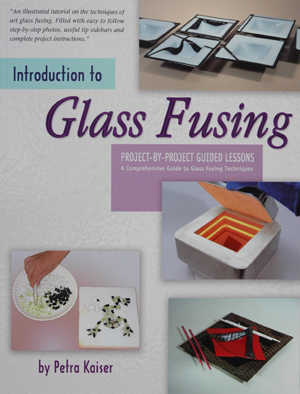 Introduction to Glass Fusing
by Petra Kaiser

First Edition
Copyright 2003, 2006
ISBN 978-0-919985-38-4
ISBN 0-919985-38-6
Paperback
80 pages
$23.95

The project-by-project guided lessons and corresponding how-to photos will tutor novice crafters on the glass fusing process. Crafters will develop practical fusing skills as they progress through the book, mastering comprehensive techniques of preparation, assembly and kiln firing methods. The selection of delightful projects includes plates, trays, bowls, clocks, jewelry and much more.
Over 200 Color Photos
Step-by-Step Project Guides
Index, Troubleshooting Q & A
Introduction to Glass Fusing

| Description | Price |
| --- | --- |
| Introduction to Glass Fusing | $23.95 |
---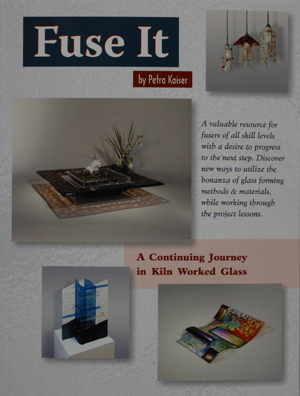 Fuse It
A Continuing Journey in Kiln Worked Glass
by Petra Kaiser

First Edition
Copyright 2006
ISBN 978-0-919985-52-0
ISBN 0-919985-52-1
Paperback
95 pages
$23.95

This book is a journey of exploration that will guide the reader to the next level in glass fusing. A quick review of glass and equipment is followed by a comprehensive look at the vast array of fresh kiln forming possibilities that have triggered a creative leap. Then embark on your own journey through the project ideas that are sure to stimulate novice to advanced fusers alike. More than 300 color photographs offer a wealth of instruction and inspiring ideas for distinctive kiln formed creations!
Fuse It

| Description | Price |
| --- | --- |
| Fuse It | $23.95 |