Brass Reamers
*** Please Note *** Jim at Burning Brass used to produce this series of brass reamers with wood handles. When Jim decided to stop making these, we bought all of his remaining inventory. This tool is no longer in production, so once they're gone, they're gone!
Jim is still making brass reamers, but the new ones have a shorter, non-slip rubber grip. Please see these below.
---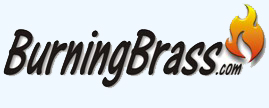 Wood Handle Reamers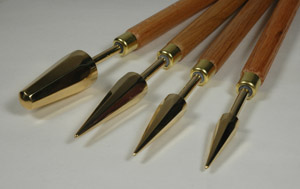 Made by Burning Brass, these beautiful brass reamers come complete with 8" wood handles. The shafts have a straight knurl spline and are glued into the handles with a high temperature ceramic cement. There is no chance of the handle slipping, rotating, or coming off!
Featuring a 1:7 taper, these reamers come in four sizes.
Burning Brass Octagon Reamers, 1:7 Taper

| Part Number | Description | Price |
| --- | --- | --- |
| BB-OR12-1:7T | 2-12mm Reamer, 45mm long | $35.00 |
| BB-OR15-1:7T | 2-15mm Reamer, 55mm long | Out of Stock |
| BB-OR19-1:7T | 2-19mm Reamer, 65mm long | Out of Stock |
| BB-OR25-1:7T | 10-25mm Reamer, 55mm long | $65.00 |
---
New, Non-Slip Grip Reamers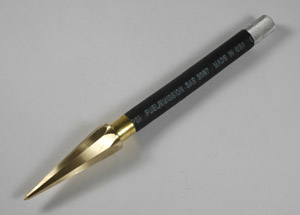 Featuring a 5-1/2" long, non-slip rubber grip, these feature the same quality brass reamer heads as the original, wood-handle tools.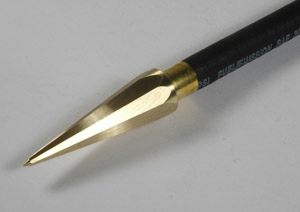 New Burning Brass Octagon Reamers, with non-slip grips

| Part Number | Description | Price |
| --- | --- | --- |
| BB-OR12 | 2-12mm Reamer, 60mm long | $40.00 |
| BB-OR14 | 2-14mm Reamer, 70mm long | $40.00 |
| BB-OR15 | 2-15mm Reamer, 55mm long | $40.00 |
| BB-OR19 | 2-19mm Reamer, 60mm long | $40.00 |