JAWS
Several years ago, Mike Smith revolutionized the lampworking world with the introduction of his glass scoring tools, JAWS!
While the large and small JAWS made scoring and snapping glass rod and tubing much cleaner, faster, and more efficient, Mike is not one to rest on his laurels. So, Mike set out to improve the designs. Here are the results ...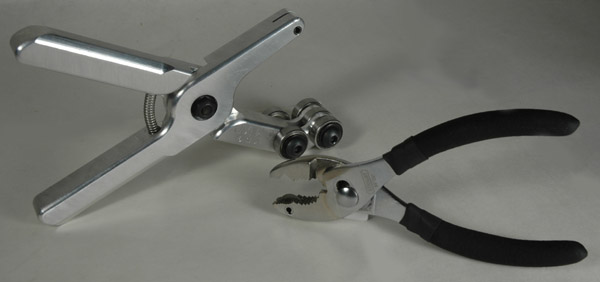 ---
Small JAWS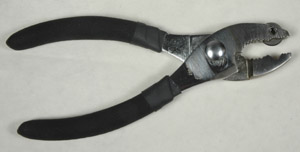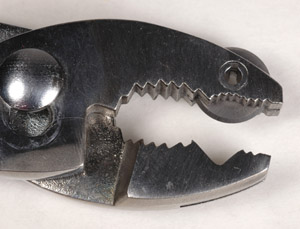 Now being made on a CNC mill, the new small JAWS are more accurate and consistent. The scoring wheel is held in place with a roll pin, reducing the bulk of the tool, and offering a smoother surface for the wheel to roll on. The opposite jaw is now a V-groove, providing better support for both large and small diameter rods and tubing. These will easily score rod or tubing up to 25mm, and have been used on tubing up to 38mm.
Small JAWS

| Description | Price |
| --- | --- |
| JAWS, Small | $45.00 |
---
Large JAWS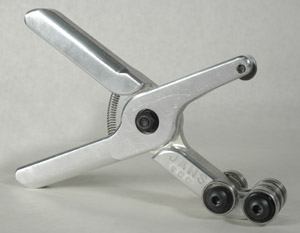 The new large JAWS have been completely redesigned, and are now machined from solid aluminum. This assures much better accuracy and alignment between the glass tubing and the scoring wheel.
The glass tubing is now supported by 5 bearings, offering a non-scratching, friction free support for the glass. These will easily score 50mm tubing by hand, and have been used cleanly on tubing up to 75mm.
Large JAWS

| Description | Price |
| --- | --- |
| JAWS, Large | $110.00 |
---
JAWS Donut Tool
Mike has done it again with his new Donut Tool!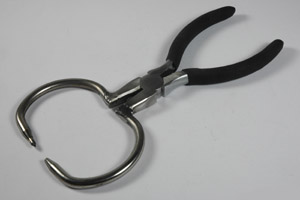 Designed to overcoming the limitations of tools such as the 'Bail Biter', the new Donut Tool is designed with a set of mating, male and female, tungsten punches to easily and quickly pierce the hot glass to form a bail, or 'donut', on your glass pendant.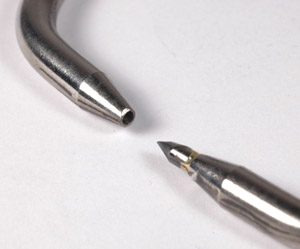 JAWS Donut Tool

| Description | Price |
| --- | --- |
| JAWS Donut Tool | $50.00 |